Roadside Station for entertainment
At the Seishū-no-Sato roadside station, there is the "Fureai (Community) Park" where visitors can view seasonal flowers and herbs.
Other activities include cherry-blossom viewings and picnics featuring the take-out options of the restaurants, and special activities involving herbs.
Additionally, the park offers bicycle rentals, and regularly hold activities and hands-on events.
Fureai (Community) Park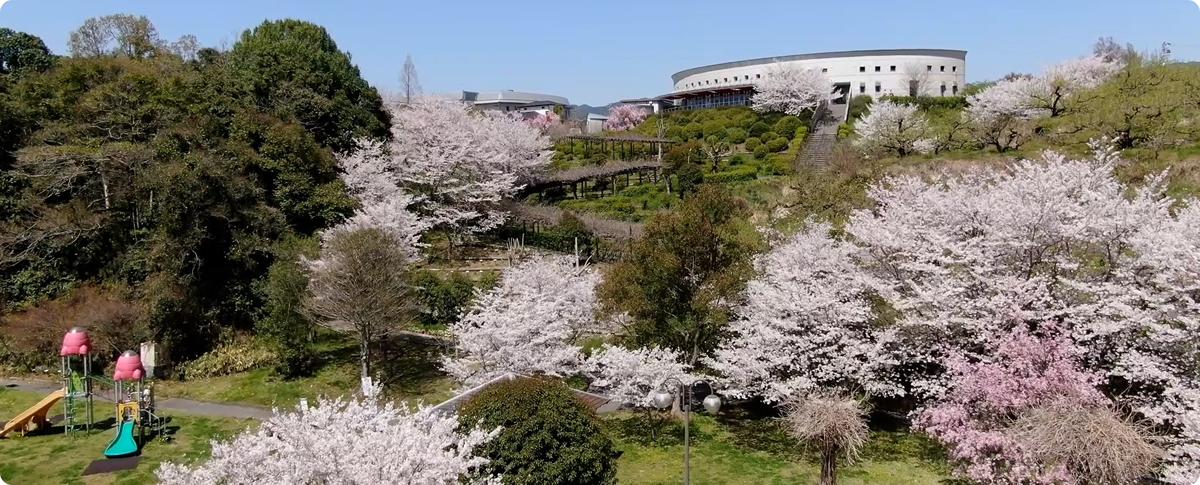 A park surrounded with bountiful nature right under the view of the Flower Hill Museum.
Seasonal flowers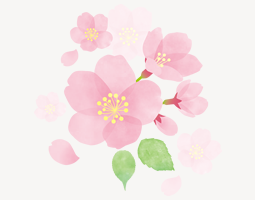 Cherry Blossoms
[End of March to Early April]
There are over 30 cherry blossom trees, with many visitors during the peak season.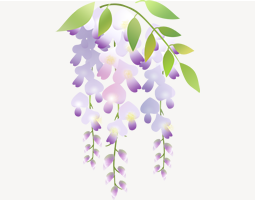 Japanese Wisteria
[Middle of April to Early May]
There are a Japanese Wisteria flowers along the slope that connects the Flower Hill Museum and the park.
The Japanese Wisteria blossoms most beautifully from mid-April to early May, right after the cherry blossom seasons end.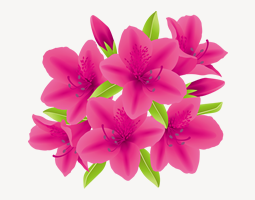 Azalea
[End of April to Early May]
From the terrace seats of the restaurant, visitors can view the Azalea gardens that are the slants between the slopes of the Japanese Wisteria.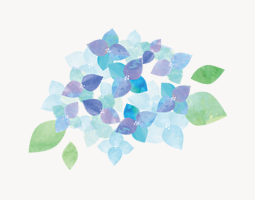 Hydrangeas
Close to 20 types of Hydrangeas blossom all over the park. Please enjoy the subtle differences between the types.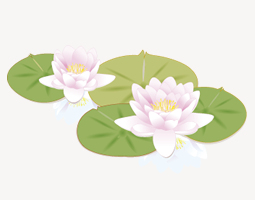 Lotus
[Middle of June to Early July]
At the lake located in the west side of the park, visitors can enjoy Oga Lotus from Hiraike Green Park. The rich pink flower petals are its trademark.
*In bloom in the morning.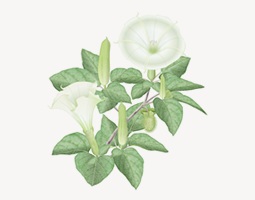 Datura Metel (flower)
At the Shunrinken, visitors can see the Datura Metel flower that Hanaoka Seishū used as the primary ingredient to make his Mafutsusan.
*In bloom in the morning.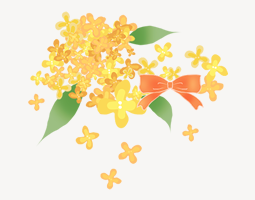 Sweet Olive
The sweet fragrances will surround the nearby area.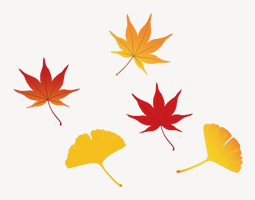 Katsura Tree – Ginkgo – Sweetgum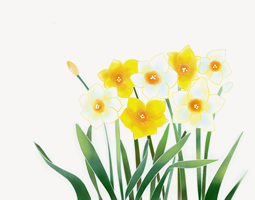 Narcissus
Please enjoy the various types of Narcissus
Herb Garden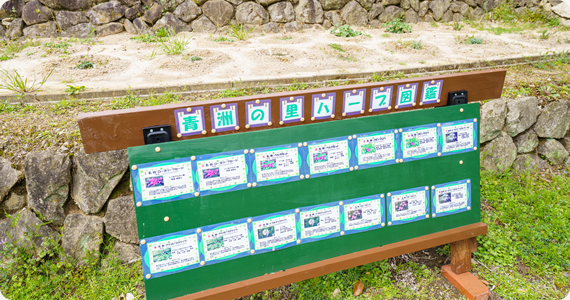 There are herbs planted at various places in the park.
Playground and Exercise Equipment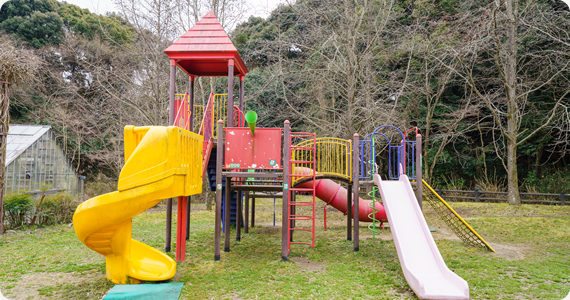 In addition to playground equipment for kids around 5 to 6 years old, there are exercise equipment available for the elderly.
Rental Bicycles

Please call by 4:00 PM on the previous day to make your rental reservation.
Please come to the Seishū-no-Sato roadside station for the bicycles and return them by 5:00 PM on the day of return.
Special offer of a ¥1,000 gift certificate for use at the Seishū-no-Sato.
e-Bike for use in city
Up to 4 hours or less: ¥1,000
Up to 8 hours or less: ¥2,000
e-Bike for use in mountains
Up to 4 hours or less: ¥2,000
Up to 8 hours or less: ¥4,000
Click here to make a reservation

+81-736-75-6008

Herb & Fruits Hands-On Experience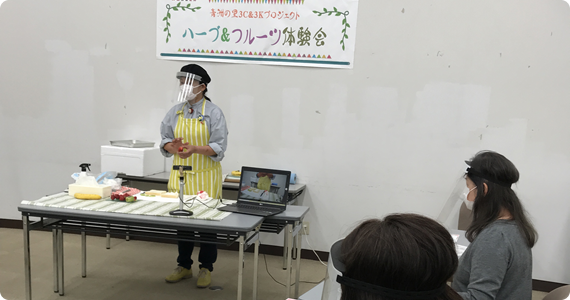 Regular medicinal research events are held to learn about herbs and Seishū.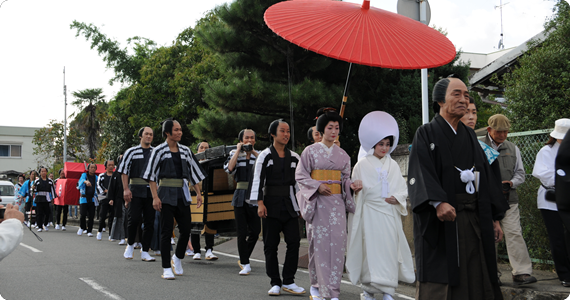 It is a historically traditional event of the Seishū-no-Sato roadside station.
Event details and the latest news and information will be notified.
Seishū Festival [October] / Seishū Nanakusa (Seven Herbs) Porridge Festival [January]