Roadside Station Map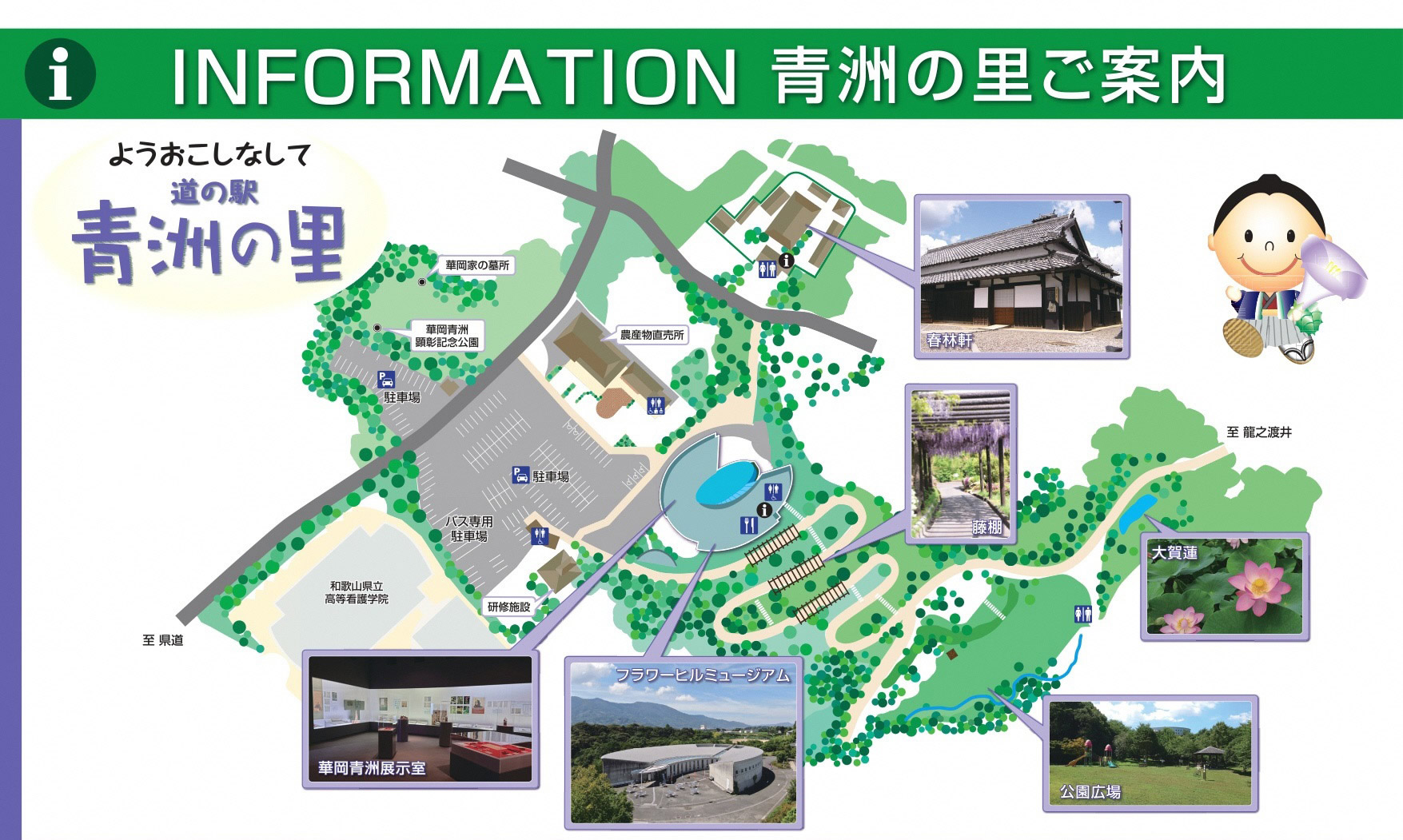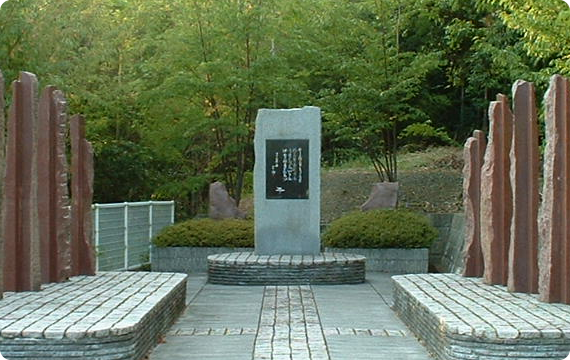 Hanaoka Seishū Memorial Park / Grave of the Hanaoka Family
The Hanaoka Seishū Memorial Park that is located near the roadside station parking lot (50 m to the North side) is a park created to honor the achievements of the research of anesthetic by Hanaoka Seishū.
The premise is shaped like a scalpel, whereas the stone markers and monuments are made in the shape of the human body.
Next to the park is the ancestral graveyard of the Hanaoka family.
Flower Hill Museum

The Flower Hill Museum is the main building of the roadside station that was designed by the late architect, Kisho Kurokawa. The design motif is that of the Datura Metel flower, the ingredient that Hanaoka Seishū used for his anesthetic.
Facility Guide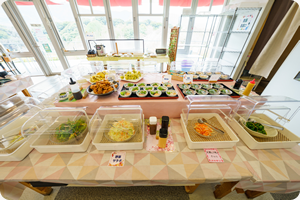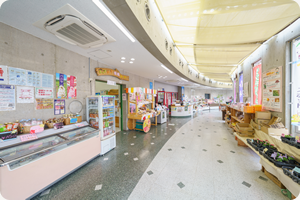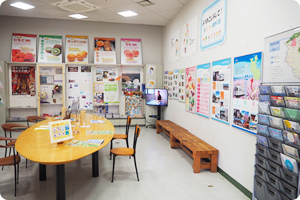 Inside the facility is Restaurant Hana, a local specialty shop, information corner, and an exhibition room that displays historical documents left behind by Hanaoka Seishū and his students.
"Multipurpose Hall" "Annex Hana" Usage Fee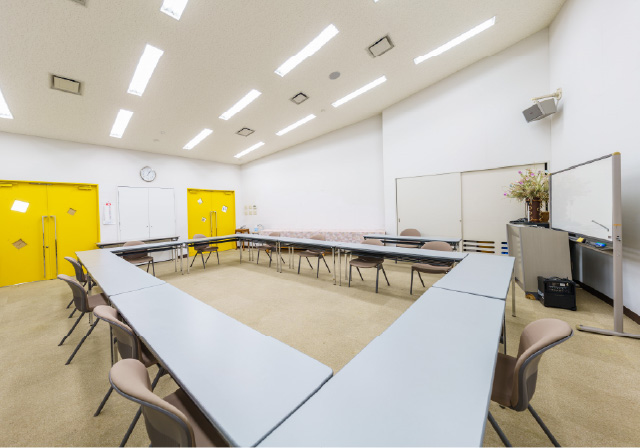 Multipurpose Hall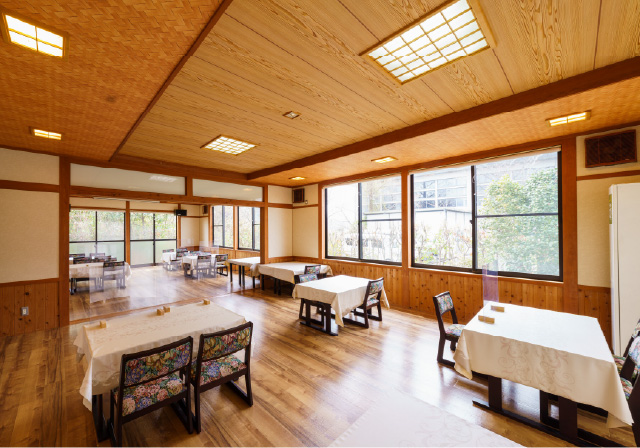 Annex Hana
Capacity for up to approximately 30 persons.
Please note that the hall cannot be used for business.
Fee list
| | | |
| --- | --- | --- |
| Under 2 hours | No air conditioning ¥1,570 | With air conditioning ¥1,880 |
| 2 hours or more, and under 4 hours | No air conditioning ¥3,140 | With air conditioning ¥3,760 |
| 4 hours or more (one full day) | No air conditioning ¥5,230 | With air conditioning ¥6,270 |
Access
The Seishū-no-Sato roadside station is a facility built near the residence and clinic of Hanaoka Seishū to commemorate this great doctor of Wakayama.
This is why it is located away from major roads. But the facility itself is surrounded by rich gardens and fruit orchids. Please enjoy the scenery on your drive here.
By Car
• Approximately 10 minutes after getting off the Kinokawa-Higashi I.C. on the Keinawa Expressway
• Approximately 15 minutes after getting off the Katsuragi-Nishi I.C. on the Keinawa Expressway
• Get off the Kishiwadaizumi I.C. on the Hanwa Expressway, and approximately 45 minutes after going through the National Road 170 and 480 Nabetani Tunnel
• Free parking. Parking available for: 100 cars (4 for large vehicles)
By JR train
• Approximately 40 minutes on the Wakayama Line from JR Wakayama station and get off at Nate station
Taxi: Approximately 6 minutes
On foot: Approximately 30 minutes